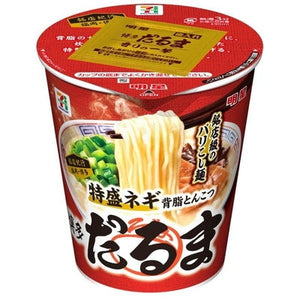 The famous tonkotsu ramen of Hakata Daruma, recreated in an excellent cup ramen.
The special fine noodles are made with a non-fried method are perfect to slurp up the pork bone soup, which has a nice sweetness and plenty of aromatic backfat,
Beyond the soup and noodles, the cup is filled with special green onions, char siu, and wood ear mushrooms. You can enjoy the taste of a famous restaurant while staying at home.
This package comes with 12 cups/servings.