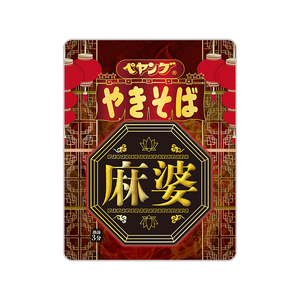 Peyoung Yakisoba is the most popular instant yakisoba brand in Japan. In production since 1975, it has been a part of Japanese life for generations. For Japanese, it is the first thing they have in their mind, when they talk about yakisoba. 
This limited edition yakisoba is inspired by Chinese style mabo tofu (mapodofu) dishes and creates a rich and deep flavor by combining different fermented chili pastes, fermented bean pastes and various other spices with minced meat and pieces of tofu. The end result is one of the most fragrant yakisoba products on the market and something that should not be missed!
This package includes 18 bowls/servings.
Get a first impression of the yakisoba in the video below: